We have more apples than we know what to do with right now, so you won't have to guess very hard at what I've been doing lately. Yep. Making and freezing pie crusts,
apple pie filling
,
and baking pies. Today, I'm going to share with you an
apple pie filling
recipe, plus a recipe for fabulously flaky
pie crust
and delicious
crumb topping.
Put these all together, and what do you get? The most amazing
Dutch apple pie
ever!
Disclosure: This post contains affiliate links. That means if you click through and make a purchase, we receive a small percentage in commissions from the company you buy from. We value you as a reader and want you to know that the products we link to are only products we use ourselves or that we feel will add value to your life. Thank you for supporting Farm Girl Inspirations! To read our full disclosure statement click here.
Products related to this post:
Want to
SAVE MONEY?
Find wholesome ingredients like these all in one place at
THRIVE MARKET
.
You'll save big with their low
WHOLESALE PRICING
and
ZERO SHIPPING COSTS
on qualifying orders. But the best part is, when you sign up for a wholesale membership through the link provided here,
Thrive Market will donate
ONE FREE MEMBERSHIP
to a low-income family
. That's pretty awesome! Check out all the details below: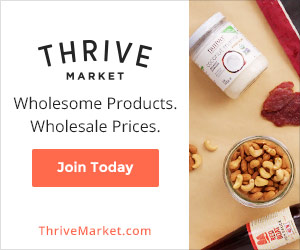 Books on the art of pie...
Homemade COUNTRY BISCUIT MIX.
Homemade COUNTRY GRAVY MIX.
Homemade YELLOW CAKE MIX plus DIY CAKE FLOUR.
Homemade ALMOND MILK: Never run out of milk again.
How to make GRAPE JUICE in a steam juicer.
DIY GRANOLA (cereal): Includes free-style chart for endless variety.
Homemade BEEF JERKY the fast and easy way.
DIY No-Knead BREAD MIX: Fresh bread every day made easy.
DIY MUFFIN MIX with free-style recipe chart.